Archive for the contemporary character design Category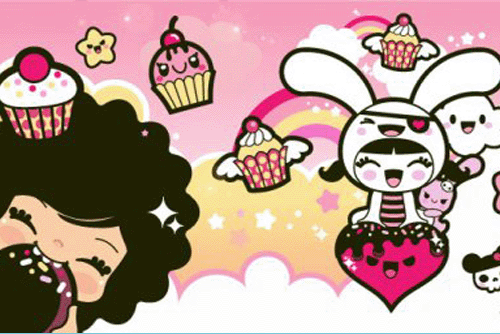 Spanish artist Charuca it's celebrating this month her studio's 4th anniversary! For the last four years she has created amazing character design, toy design and illustrations. This year Charuca has been very busy launching a beautiful back to school collection (featuring a wide range of notebooks, backpacks and school supplies accessories), participating in multiple events promoting her brand through Europe, and designing her new spring 2010 kids clothing line.
In November, Charuca was part of the BloodSweat Vector art show in Berlin, were she showcased a beautiful print titled "The Kawaii Big Bang". This month she was also interviewed by RED 17 magazine; where she shared with the readers her teenager memories, favorites celebrities and gave advise on how to become a successful designer.
To see some of Charucas's work please visit:
Congratulations/Felicitaciones Charuca! We all love your work.