Archive for the vinyl / designer toys Category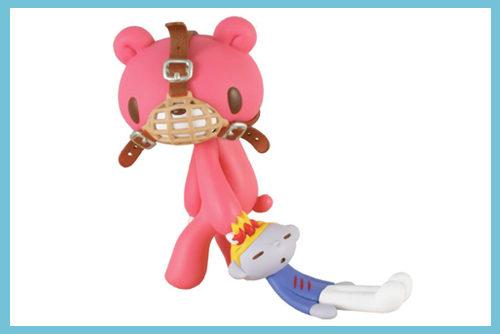 Japanese graphic designer Mori Chack's bloodthirsty icon Gloomy Bear, a giant, pink, violent bear that attacks humans is back and his appetite for viciousness is bigger than ever!
Mori Chack begun his career as a street artist, selling original character postcards and stickers on the streets of his hometown of Osaka. His other creations include Podolly, the infamous sheep in a wolf's clothing, and Kumakikai, a robotic Gloomy Bear with rockets for feet. Chack's trademark deceptively cute characters serve to express his personal brand of satirical humor and commentary on the world's contradictions and social issues. He currently lives in Tokyo.
Visit Mori Chack's website
Buy Gloomy Bear 5-Inch Muzzle Harness Edition from Kidrobot