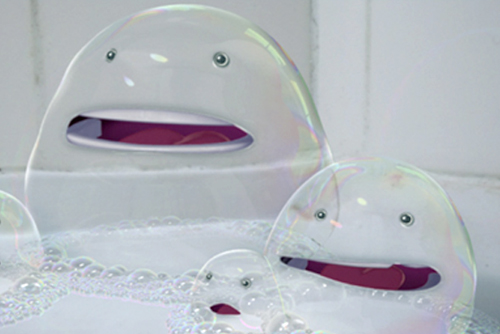 Pictoplasma is here!!!!! The most amazing festival of contemporary character design and art with screenings, lectures and presentations.
The Pictoplasma Berlin Festival brings together an international scene of artists, directors, designers and agencies, offering a unique forum for all those working with – or simply loving – the visualization and application of contemporary character design. Whether illustration, animation, graphic design, urban vinyl, street or fine art – the emphasis is not on the limits of style or format, but on the shared dedication to explore character-driven aesthetics. The lively exchange between the various disciplines highlights the importance of characters in contemporary visual culture.
Guest speakers for this year's festival include the following:
1. Nina Braun. Uses materials such as wool and fabric in unexpected and surprising ways.
Starting off with her own skateboard clothing company over a decade ago, her exhibition of hand-knitted sneakers propelled her work into a fine art context. She preserved her sense for fashion with a distinct feeling for colours, but mixes it up with her iconic worm-like creatures full of seductive appeal.
2. Fluorescent Hill. Canadian art collective comprised of Johanne Ste-Marie and Mark Lomond. Based in Montreal, they started collaborating in early school days, working on anything from design, posters, comics and illustration. Their primary focus always remained on moving imagery for music videos, commercials or short films and has lead them to produce some of the most stunning and visually outstanding animation of our time.
3. Jeremy Dower. Melbourne based artist, musician, and film director. He worked as designer in the computer games industry, specialising in pixel art, before he shifted to more personal work as a multimedia artist. Jeremy primarily creates digital images, exploring the aesthetics of digital art and its plasticity.
4. Mymo. With roots tracing back to graffiti, MyMo creates "monsters" related to the classic Graffiti Character understanding. But her work reaches far beyond. She playfully shifts aesthetic expression and various techniques. Invading any media, from walls or canvas to found objects or installations, MyMo's monsters combine flashy colours with black and mix geometrical forms and patterns.
http://berlin.festival.pictoplasma.com
9. + 10. April 2010
Kino Babylon Berlin:Mitte
Rosa-Luxemburg-Str. 30
10178 Berlin / Germany